The countdown is on! This Tuesday – August 2 – is the primary election in Kansas. All registered voters can vote in this election. Do you have a plan to vote? Because good people who stay home elect people who are bad for public education.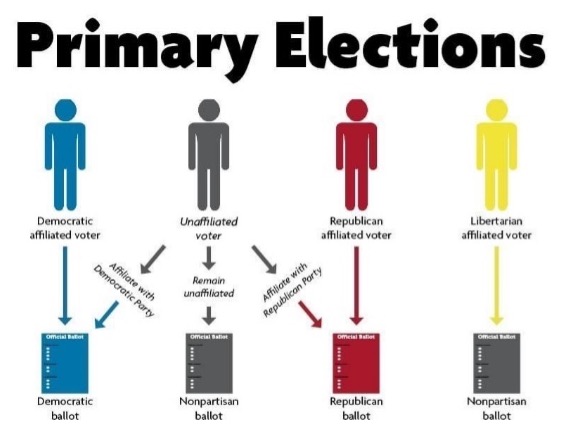 Here's what you need to know:
Who can vote in the Primary?

All registered voters!

Unaffiliated voters have the option of choosing a party affiliation when they go to cast a ballot. Or, if they choose to remain unaffiliated, they will have a ballot with just the constitutional amendment question.
Sample ballots specific to your districts along with your polling place location can be found here: https://myvoteinfo.voteks.org/VoterView
Partisan Primaries

Congressional Races: U.S. House & U.S. Senate

Statewide Races: Governor/Lt. Governor, Secretary of State, Attorney General, State Treasurer

State Board of Education: Odd Numbered Districts

Kansas House of Representatives
To view our list of our recommended candidates, CLICK HERE. To receive a recommendation from KPAC, unless deemed a friendly incumbent, candidates had to submit a questionnaire and complete an interview with an interview team comprised of member volunteers. These teams then provided their recommendations to the KPAC Commission and approved by the KNEA Board of Directors.
Spotlight on State Board of Education

Three of the five State Board of Education positions will be determined by the Primary Election. These positions are incumbents facing challengers that are proving to be part of the national public school disinformation movement. If elected, the consequences would be devastating for our educators and our schools. So, please plan to vote.

Plan to VOTE!

Vote by mail: If you have requested an advance ballot, they started mailing those out on July 13. Fill it out as soon as you receive it, and get it returned. Mail in ballots must be post marked on Election Day and received by your County Election Office by the Friday following Election Day.
Vote early in-person: In-person advance voting began July 13. Check with your local county election office for specific details. State law requires every county to offer in-person advance voting no later than one week before election day.
Vote in-person on Election Day: Polls are open 7 a.m. to 7 p.m. on August 2.
Tell your friends.

Reach out to five of your family members, friends, neighbors, or coworkers. Make sure they know there's an election coming up, and they have a plan to vote. Then, challenge them to reach out to five of their friends.
Or, take it a step further and make it a social outing! Carpool to the polls and then grab a drink or a bite to eat afterwards.
Issues at the polling place?

If you run into an issue when trying to cast your ballot, you can report it by calling 1-866-Our-Vote (1-866-687-8683).