Reno County, You Have a Choice!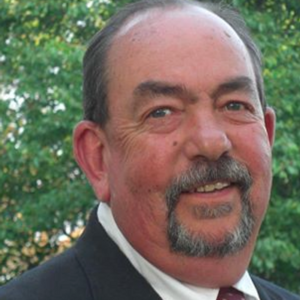 If you live in Reno County and specifically in House District 104, you may have thought that you had no choice about who your Representative would be in the 2019 legislative session. 
Well, now that's not true!
Incumbent Representative Steven Becker lost his bid to once again be the Republican nominee in the August Republican primary by nine votes and since no Democrat has filed for the seat Becker's loss meant that, without some miracle, voters would have no choice in the general election this November. By nine votes in a partisan election, the rest of the voters would have been denied any voice in their representation at all.
But sometimes miracles do happen. 
After much soul-searching and with lots of pleas from his friends, Representative Steven Becker has announced he will seek re-election via a write-in campaign.
Those who care about public education could not be happier. Becker was defeated by an extreme conservative challenger whose only campaign strategy was to accuse Becker of being an independent thinker – more specifically, Becker served as a Republican elected official who would not promise to march lockstep with the failed Brownback agenda. 
For two terms Becker distinguished himself as one of the most thoughtful, independent voices in the Kansas House. Becker voted for what was good for his district and the state of Kansas and not what was demanded of him by  Sam Brownback or the anti-education, anti-government crowd supported by Americans for Prosperity and the Kansas Chamber of Commerce. 
Becker supported public education; he supported public school educators; and he supported sound economic and tax policies that are fair to all Kansans and allow the state to provide for good schools, safe roads, and quality care for seniors and those who need a helping hand. 
That's why Steven Becker was deemed a friendly incumbent legislator by the Kansas NEA Political Action Committee. And that's a designation that continues into his write-in campaign. 
This November, all residents of Kansas House District 104 will have a choice – a choice to continue moving Kansas forward with a good school finance plan and sound tax policy or to return to the failed and reckless policies of Sam Brownback. 
The Kansas NEA Political Action Committee supports the re-election of Steven Becker to the Kansas House of Representatives and urges all friends of public education to write-in the name of STEVEN BECKER for House District 104 on their ballot in this election.