Williams Voucher Bill Comes Out of Williams Committee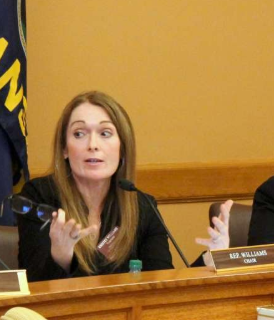 After a particularly rancorous discussion and debate, House K-12 Budget Committee Chair Rep. Kristey Williams (R-Augusta) managed to get her personal private school voucher bill out of her committee. House Bill 2552, the so-called "Kansas Reading Readiness Act," will now go to the full House for discussion.
This bill would create private school vouchers for any 3rd grader at Level 1 on the state English Language Arts assessment and for any 4th grader at Levels 1 or 2. The bill was co-sponsored by Rep. Williams and Rep. Renee Erickson (R-Wichita). It is based on the conservative mythology that all public schools are bad and all private schools – even those that report absolutely no student performance data – are good.
Rep. Dave Benson (D-Overland Park) brought forward a number of amendments, most of which were rejected outright by the conservative majority on the committee. Benson, now retired, is a 44-year career educator who served as the superintendent of the Blue Valley School district in Johnson County.
During the course of the discussion, Williams attacked Benson for allegedly "rolling his eyes" at her. Later Rep. Brenda Landwehr (R-Wichita) attacked Benson for his "rudeness" and called on Williams to censure him. During Landwehr's comments, Rep. Jim Ward (D-Wichita) called for a point of order which was ruled out of order by Williams (so much for rules of order) before he could state it. Ward, not allowing her to silence him, called upon Williams to stop Landwehr's tirade as it had strayed from discussing the bill into a personal attack. With that, the bickering ended and the committee went back to rejecting Benson's amendments and then passed the bill out.
Also Worked was HB 2582, the Mental Health Weighting
Next up was House Bill 2582, establishing the mental health weighting for schools. KNEA testified in favor of this bill from Brenda Landwehr during the hearing.
Landwehr came with an amendment to increase the amount of funding available for school districts to use to pay the salary of a mental health liaison, a move KNEA believes was good. However, the discussion soon got bogged down in whether or not this should be a weighting in the school funding formula ("If it's in the formula and someday we don't fully fund it, we'll be back in court!") and whether or not it should be sunsetted.
A proposal to sunset the weighting outright proved not to be popular; the same for a proposal to simply reduce the reimbursement for the school liaison from 75% to 50% after two years. Ultimately, it was decided they needed to find a way to fund the program but put it outside of the formula. To do this, they decided to form a subcommittee to work with Revisor Jason Long to find a way to accomplish this. The subcommittee will be Landwehr, Brenda Dietrich (R-Topeka), Sean Tarwater (R-Stilwell), and Jim Ward.
KPI and Commerce Committee Conservatives Don't Respect Professional Associations
The Kansas Policy Institute and conservative legislators come back year after year with bill after bill intended to destroy professional organizations and, in particular, professional associations and unions that represent public employees.
This year KPI flew in anti-union activists from everywhere but Kansas to tell the House and Senate Commerce Committees they needed to do something about what they believe are union bullies. Hence the introduction of Senate Bill 361 and House Bill 2586, identical measures intended to protect public employees from their own ignorance.
What these bills do is require public employees to submit a new payroll deduction card for any professional association annually. But it's not enough to submit a payroll deduction card. When the school district or municipal or state employer gets the card, they must call up the employee and ask if he or she really meant it when they said they wanted to join their professional association. You know, because the state doesn't believe that a public employee could actually decide for themselves about joining their professional association.
Perhaps this is because of the attitude and arrogance some legislators carry when it comes to public employees.
When working HB 2586 in the House Commerce Committee, Rep. Tom Burroughs (D-Kansas City), in opposing the bill said, "Here we are today, once again, demeaning the worker and passing unnecessary legislation all because it has skilled labor in front of us." Burroughs exposed the enthusiasm of the supporters of these bills to use the power of the government to strip professionals of their right to advocate for their profession.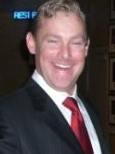 In response to Burroughs, Committee Chairman Sean Tarwater (R-Stilwell) said, "Thank you Representative, I'm unsure that skilled workers are referenced in this bill, but I know that public workers are."
So there you have it. Public workers are not "skilled workers." So teachers aren't skilled workers. Nurses in state hospitals are not skilled workers. Social workers in the Department for Children and Families are not skilled workers. Police officers, firefighters, EMTs – not skilled workers. It's apparently a lot of unskilled workers who watch over the prisoners in our correctional facilities or manage the heavy equipment needed to keep our roads and highways maintained and clear of snow and ice. KPI – and apparently Rep. Tarwater – think these unskilled workers need to be protected from accidentally joining a union or a professional association. Because, in the minds of KPI's Dave Trabert or Committee Chairs Tarwater and Julia Lynn (R-Olathe), those "unskilled workers" don't have the brainpower to make thoughtful decisions on their own and should be lucky that they are willing to help government keep people in their place.
KPI and the extreme conservatives in the House and Senate are always lamenting "big government," demanding that government stay out of our lives. Except of course, when government needs to convince working people to stop advocating for good benefits, fair pay and safe working conditions. That's when KPI and conservatives pass legislation like SB 361 and HB 2586 to help government keep working people in their place.
House Rejects Re-amortization of KPERS
The full House considered and amended House Bill 2503 which was the proposal to re-amortize KPERS in order to reduce the size of the annual contributions and free up funds to continue the restoration of programs decimated by the Brownback tax experiment. The bill also contained a provision to pay back some debt owed to KPERS.
On a motion by Rep. Jim Kelly (R-Independence), re-amortization was stripped out of the bill but a $268 million payment was left in. Two other cost-of-living adjustment amendments for current retirees were defeated.
An amendment by Rep. Stan Frownfelter (D-Kansas City) would have provided a 1% COLA if a sports wagering bill were to pass. A subsequent amendment by Rep. Dave Benson (D-Overland Park) would have provided a 3% COLA to those who have been retired for at least 15 years. Both amendments were defeated on largely party lines.
The bill was then unanimously advanced to final action, a vote which will come later.