Amid Pandemic Politics Republican Voters Oust Common Sense Moderates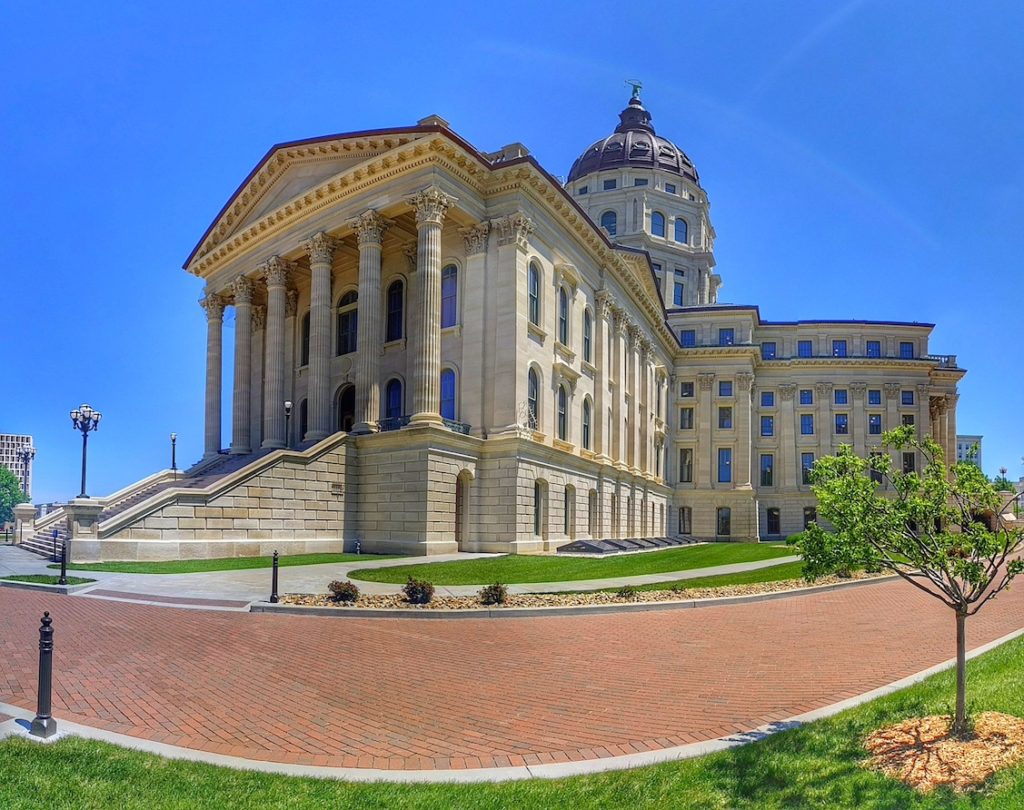 Many public educators and advocates have worked hard throughout the summer and regardless of the pandemic, to safely support candidates who have demonstrated a commitment to strong public education in Kansas. We applaud those advocates and candidates for their efforts and encourage all public education supporters to join us in appreciation.
When one takes an overview of this primary election, it is clear that the Republican caucuses in both the Kansas House and Senate will move sharply to the right and away from moderate common-sense policies, but only if Tuesday night's winners also win in the general election this November. It is equally clear, that advocates who stand for students and public education professionals- particularly members of KNEA- must activate and work as hard as ever to keep what's best for students and educators a priority In January. To do otherwise could result in a legislature led by those who would cut public education funding, work to strip educators of their rights, and push to force Kansas educators and students into unsafe conditions during a global pandemic.
For the Aug. 4 primary election, Kansas NEA made recommendations in 19 contested Republican primaries; 11 in the Kansas House and eight in the Kansas Senate. Of those races, our recommended candidates won in six and lost in the other 13, although two are so close the outcome may change before the results are certified.
In the House, the winning candidates were Mark Samsel in House District 5, Kent Thompson in House District 9, Jesse Borjon in House District 52, and John Ungerer in House District 106. The winning candidates in the Senate were Brenda Dietrich in Senate District 20 and John Doll in Senate District 39.
Republican voters were particularly brutal on Tuesday to incumbents who are currently or who were once working educators. Losing their bids for reelection were Jim Karleskint in the House, along with Bruce Givens, Mary Jo Taylor, and Ed Berger in the Senate. One bright spot for educators was the victory of Rep. Brenda Dietrich over incumbent Senator Eric Rucker.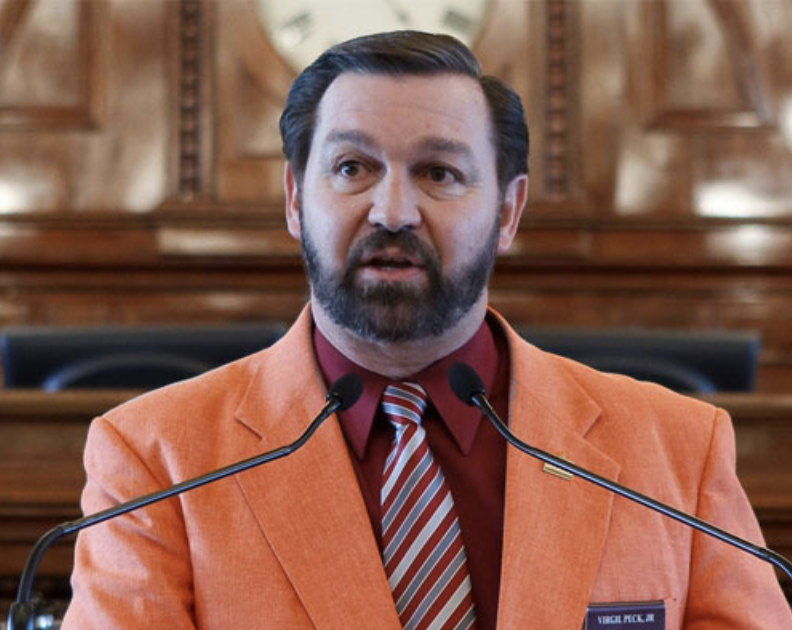 Republican voters also went on the attack against many Republican incumbents who had a record of strong support for public education. Representative Tom Cox lost his bid for Senate District 10 and incumbent Senator John Skubal lost his bid for reelection to Representative Kellie Warren. Incumbent Senator Dan Goddard lost his bid for reelection to former Representative Virgil Peck. Peck is best known for suggesting that we could control immigration by allowing immigrants to be shot from helicopters like feral hogs. At the time Peck said he was joking and that his comments were just a reflection of the way folks talk in southeast Kansas. In the House, incumbents Jan Kessinger, Diana Dierks, and J.C. Moore all lost to conservative challengers.
The Senate Republican caucus is now likely to move even more conservative than it is currently. In the expected race for Senate President, we will likely find Senator Ty Masterson challenging current Senate Vice President Jeff Longbine for the top post. A more conservative caucus would benefit Masterson.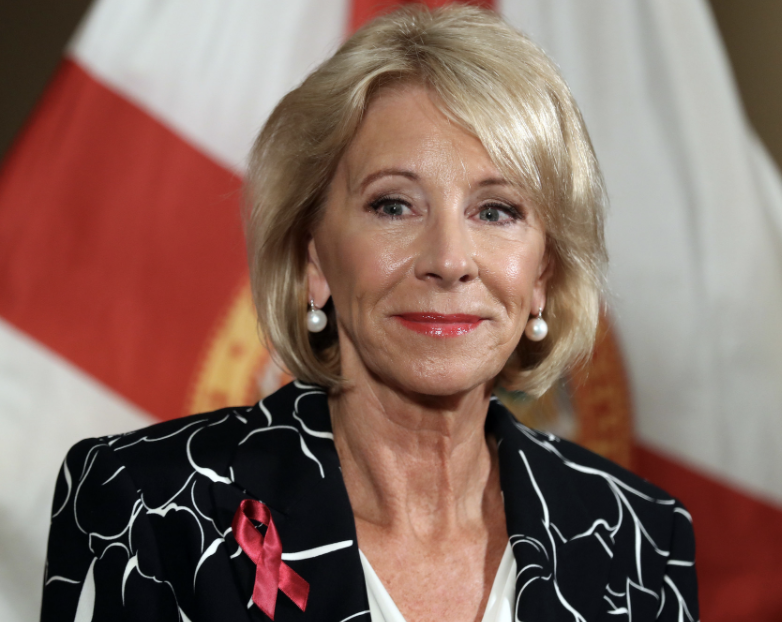 The House Republican caucus also looks to become more conservative as a result of this election. A sharp-right political turn threatens to bring deeply entrenched obstructionist-politics to thwart Governor Kelly's efforts, but also could mean the advancement of a DeVos-style anti-public education wish list of legislation.
There is still a general election
We can't forget the Aug. 4 primary is one step in a two-step process to determine the make-up of the Kansas House and Senate. And while Republican primaries historically tend to favor conservatives, the general election is a different matter. Unaffiliated or Independent voters don't cast ballots in the primary and experience shows us traditional or moderate Republicans are "ticket splitters." They will vote for a centrist Democrat over a conservative Republican. Look no further than the election of Governor Laura Kelly over conservative Kris Kobach in 2018.
It is possible the Democrats can pick up additional seats in both chambers in the general election. There are a number of very strong Democratic candidates in Johnson County which has been trending Democratic for the last couple of election cycles and where Democratic voter registration is surpassing Republican registration. As Republican candidates chosen in primaries move further to the right, moderate Republicans tend to be more willing to vote for centrist Democrats in the general election. The election of more Democrats in the Senate would make committees more balanced and divisive legislation would be harder to pass. More Democrats in the House would ensure a veto by Governor Kelly would be sustained. 
The 2018 election and polling for the 2020 election shows us that voters from the political center to the left are fired up and strong centrist candidates are being elected in traditionally strong Republican suburban areas. People are tired of the politics of division represented by candidates like Donald Trump and Kris Kobach. They are ready for change. While those primary elections that resulted in the election of the conservative because there is no Democratic challenger will play into leadership elections, they don't necessarily portend disaster in the next legislative session. The shape of the next session that begins in January will be determined in November.
Those interested in preserving Kansas as a centrist, common sense state need to turn their attention now to the general election with an eye to increasing Democratic numbers. Most of the extreme conservatives who won their primaries still face Democratic challengers in November.
Don't forget the Kansas State Board of Education
One of the most alarming primary results is the victory of Ben Hodge over David Krug in the race for State Board of Education District 2 in Johnson County. Hodge, a former one-term member of the Kansas House, was one of the most anti-public education legislators in recent years. His behavior as a member of the House Committee on Education was so atrocious that conservative Rep. Clay Aurand, then chair of the committee, enacted a rule that would ban Hodge from speaking if he continued to make remarks the other committee members found offensive.
Fortunately, Ben Hodge also faces a Democratic challenger in November.  Current state board chair Kathy Busch survived a challenge from the conservatives to win her primary. 
So what now?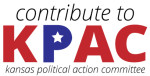 The Kansas NEA Political Action Committee (KPAC) will be meeting later this month to review the results of the primary and adjust any general election recommendations accordingly. Look for a list of recommended candidates in the general election following that meeting.
In the meantime, get involved with our candidates who have made it through the primary to help them make it through the general election. Pro-public education candidates need your support but also need money to work against opponents who have the backing of those with stunningly deep pockets. A simple $5, $10, $20, or even better – a recurring donation – means a great deal to candidates working hard to ensure public education remains strong for Kansas students.
Politics, like sports, has winners and losers at the end of each contest. One gets used to both winning and losing the longer you are active in this work. It's like falling off your bicycle or being thrown from a horse. The best plan is to get back up and ride again.
Always believe. Always stand up for what you know is right.
The more conservatives propose cutting schools, the more we fight. The more times they vote to deny health insurance to the working poor, the more we fight. The more they try to strip teachers of rights, cut higher ed funding, or ignore the voices of educators, the more we fight.
So get ready. We've still got a way to go.