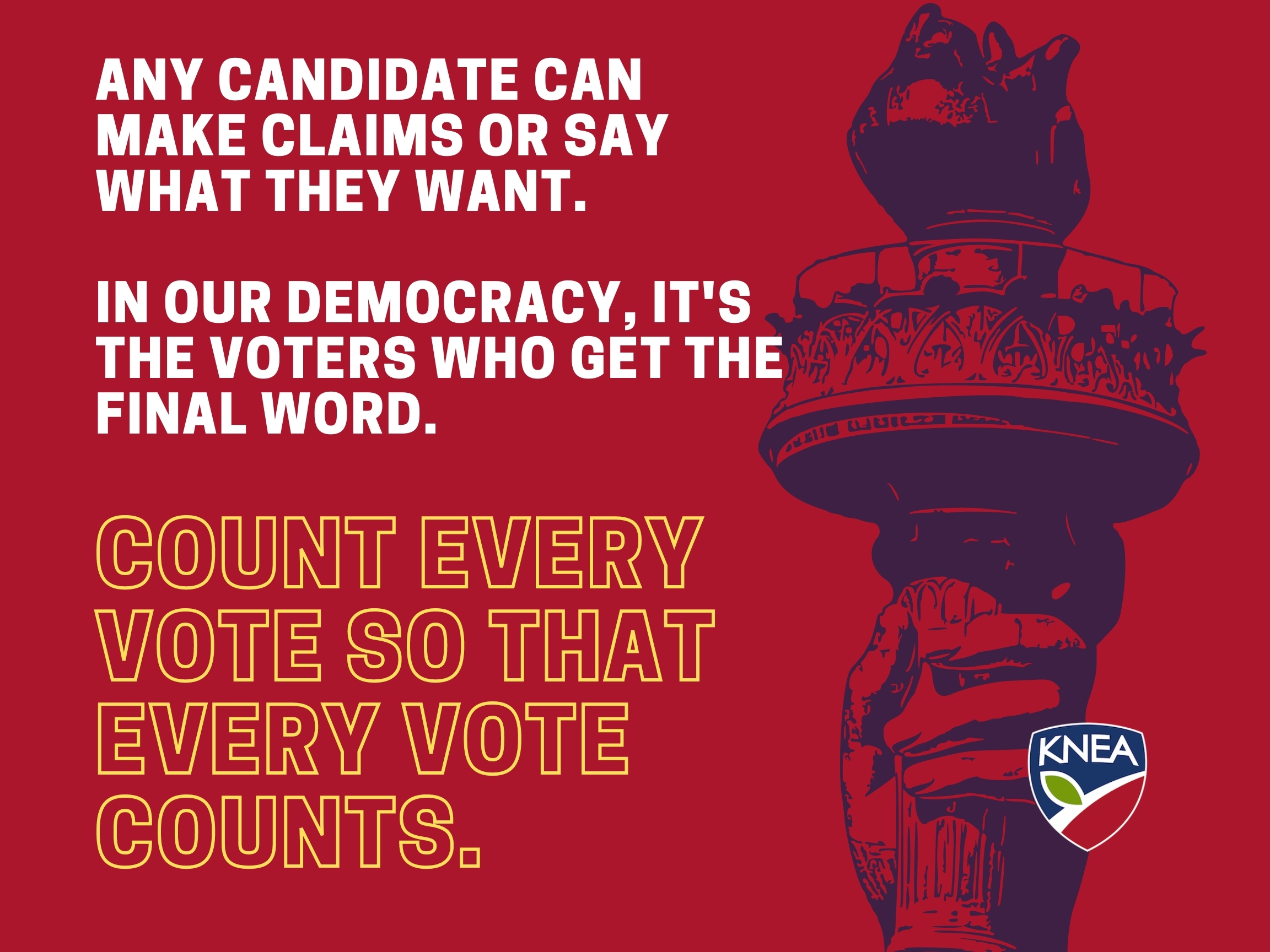 Post-Election Rundown
 As we write this, there is still no resolution to the presidential election with several states still counting or too close to call. So the presidential race is still undecided although all data points to an eventual victory for Joe Biden and Kamala Harris. Donald Trump has been threatening legal action, creating conspiracies where none exist, and alternating between demands to stop counting votes in states that are trending towards Biden and to finish counting votes in states where he hopes to make last minute gains. We trust that local election authorities across the country are working diligently to count every ballot and make sure the ultimate results are accurate results. They have plenty of experience with this so we all should just let them do their job in the certainty that all will eventually be settled. 
But while the presidential election would appear to be "sucking all the air out of the room" and off our news feeds, need we remind you that we also had state elections? 
Here in Kansas, all state Senate and House seats were up and, while we generally know what's what, even in these races we can't be certain of every outcome. This is not unusual. We remember a primary race one year that was decided with a coin toss when the candidates tied and another general election House race that was decided by one vote. And they say your vote doesn't matter! We wonder who that one voter was! 
In a nutshell, here's what we know:
Republicans held on to supermajorities in both the House and Senate – meaning, that Governor Laura Kelly may have more challenges to any vetoes she might make. Sustaining a veto will require some Republicans to support the Governor. 
The Republican majorities appear more conservative than they were in the last sessions since many moderate Republicans were defeated in primaries by conservatives. Leadership of both chambers will remain in extreme conservative control.
Democrats enter the Senate with the same number of seats they had last year – 11. Two Democratic seats were lost when Senator Anthony Hensley was defeated and when Democratic candidate Tobias Schlingensiepen came up short in his effort to hold on to the seat once held by Governor Kelly and vacated by Vic Miller who returned to the House. Offsetting these two losses were two wins that flipped Republican held seats to Democrats. Democratic Rep. Cindy Holscher won the Senate seat vacated by Republican Majority Leader Jim Denning while Democratic Rep. Jeff Pittman defeated Sen. Kevin Braun in his bid for re-election.
In the Kansas House, four Democrats came up short in their bid for re-election. Representatives Monica Murnan and Tim Hodge were both defeated in their bid to be re-elected. Also coming up short were Jennifer Day, recently appointed to take the place of Dave Benson who resigned when he moved out of his district, and Stephanie Yeager, appointed to finish the term of Brandon Whipple who was elected Mayor of Wichita in 2019. 
This would put the Democrats three seats down coming into the next session except that another three seats are still close enough that the outcome could change. Democrat Linda Featherston has won the race to replace Cindy Holscher by four votes; Democrat Jason Probst is holding on to his seat by only three votes. Both of these races might change as all provisional ballots are counted and they might be subject to a recount. The third close seat is that of Jennifer Day. She lost by only 11 votes so this race is still in play subject to counting provisional ballots and a recount.
So the House Democratic caucus is down by three and potentially down by six.
So what does this mean for education in 2021? Ron Ryckman Jr. has put his name in the running for an unprecedented third term as Kansas House Speaker and is joined by his team from 2020 – Dan Hawkins for Majority Leader and Blaine Finch for Speaker Pro-Tem. We can almost certainly be assured that the most extreme conservatives will hold all of the important committee chairmanships. Look for the committee reappointments of Kristey Williams to K-12 Budget and Steve Huebert to Education.
With the pandemic raging and based upon the recent history of conservative Republican attacks on public education, Kansas educators and their students may be in for a rocky ride for the next two years. So get ready to get engaged in legislator accountability. We're going to need all hands on deck!
Here's the status of vote counting in the key swing states as of 3:00 p.m. CST today:
Arizona:

 

Arizona Secretary of State Katie Hobbs said Thursday morning that approximately 450,000 ballots are left for the state to count  — with about 300,000 of those coming from populous Maricopa County, which includes Phoenix and its suburbs. Hobbs, speaking on NBC, did not have an estimate on how long it would take for the remaining ballots to be counted. She described the remaining ballots as including "early ballots that voters dropped off on Election Day at polling places." She said workers Thursday morning were verifying signatures before the ballots could be tabulated. Eleven electoral votes hang in the balance.
Georgia:

 

About 47,000 ballots are outstanding in Georgia as of 3 p.m. EST, election official Gabriel Sterling said in a news conference Thursday. Trump was ahead by fewer than 15,000 votes around midday Thursday, according to the latest reports. Chatham County, which includes Savannah, had the most ballots still uncounted Thursday morning, more than 17,000 votes. Sixteen electoral votes hang in the balance.
Nevada:

 

It's hard to determine how many ballots are outstanding in Nevada because the state is one of a handful that mailed ballots to all active registered voters. Election officials will count mail-in ballots received through November 10, as long as they are postmarked by Election Day. Biden's lead increased to nearly 12,000 votes in Nevada midday Thursday after updated results released by the state. Officials in Clark County, home to Las Vegas and more than 70% of the state's voters, said they expect to have all of their ballots counted by the end of the weekend. Six electoral votes are at play here.
North Carolina

 

Trump leads in North Carolina by more than 75,000 votes, with an estimated 95% reported. The state is not expected to report any additional results until next week. To finish its count, North Carolina is waiting to see if 116,000 outstanding requested absentee ballots are returned by November 12. In North Carolina, an Election Day-postmarked ballot can be counted if it is received by 5 p.m. EST on Nov. 12. But the state still does not know how many of those 116,000 voters chose to instead vote in person or drop off their ballot on Election Day, so the number of potential outstanding votes could shrink. Fifteen electoral votes are at stake here.
Pennsylvania:

 

In Pennsylvania, where 20 electoral votes are at stake, about 370,000 ballots remain to be counted, state officials said. And Secretary of the Commonwealth Kathy Boockvar said election workers could finish tallying "the overwhelming majority" on Thursday and have a clear winner. Mail-in ballots continue to arrive in Pennsylvania where state law allows election officials to receive and count mail-in ballots that arrive by Friday. Boockvar has asked counties to segregate any ballots arriving between 8 p.m. EST November 3 and before 5 p.m. November 6 in light of a possible legal challenge from the Trump campaign.