GOVERNOR KELLY RELEASES PLAN TO RE-OPEN KANSAS
Kansas Governor Laura Kelly has released a plan to "re-open" Kansas via a three-phase reduction in restrictions on businesses and gatherings. 
"Ad Astra: A Plan to Reopen Kansas" outlines three phases- each lasting a minimum of two-weeks- in which closed businesses are permitted to reopen providing they put certain social distancing and safety procedures in place. While set at two-weeks each, should changes in conditions or the spread of the COVID-19 virus warrant, the plans would be subject to change. Phase One begins this Monday, May 4, 2020. There is no change to the closure of school buildings for the remainder of the current school year. 
In Phase One, gatherings are still restricted to no more than 10 persons. Businesses which require close contact (tattoo parlors, salons, barbers, etc.) must remain closed as are gyms, bars and nightclubs, state casinos, theaters and indoor entertainment facilities. Child care facilities and libraries may open. Restaurants may reopen if they can ensure either six feet between tables or provide physical barriers between tables. Telework should continue wherever possible, travel should be minimized, and people should wear cloth masks when going out.
In Phase Two, starting no earlier than May 18, gatherings will be restricted to no more than 30 individuals. At this point, bars and nightclubs may open at 50% occupancy and state casinos may reopen under guidelines approved by the Kansas Department of Health and Environment, or KDHE. Also opening would be swimming pools, community centers, and organized sports facilities and tournaments with some exceptions. Masks and social distancing are still encouraged and travel should still be minimized. Telework should continue wherever possible.
In Phase Three, starting no earlier than June 1, gatherings will be restricted to no more than 90 individuals. All businesses may now open if they can abide by social distancing between consumers, maintain KDHE cleaning and public health practices, and abide by the 90 person gathering rule. Businesses may bring workers back into the office and travel is allowed unless there is a restriction set elsewhere. 
Starting no earlier than June 15 is the phase out under which restrictions are lifted with the exception of social distancing – maintaining six feet distance with only occasional or short term closer interaction.
During all phases, local communities may impose more strict limitations and all federal restrictions must be adhered to. Again, all of this is subject to change should there be a second wave of infections or should conditions warrant.
Is this nearly over?
MORE:  WHY IS COMPARING COVID-19 to SEASONAL FLU LIKE COMPARING APPLES AND ORANGES? 
That's what everyone wants to know because we all need a haircut and would love to go out to our favorite restaurant or just gather with friends for a barbecue.  More urgently for many Kansans is the need to return to work and life-events like weddings, travel and school functions.
It's hard to say it's nearly over if you follow the statistics but certainly progress is being made.  As many experts have pointed out, it is due to the difficult measures we've been living with that infection rates and deaths have not skyrocketed as they have in other areas. Sadly, a vaccine is still probably a good bit of time away in the future, but thankfully researchers are working on it. Most of the health experts are warning us of a potential second wave perhaps in the fall. We have also seen second wave infections erupt in places where restrictions were raised too soon – both here in America and abroad.
To avoid a second wave, it is important for all of us to follow the guidelines set by Governor Kelly and the KDHE. If we do so, we reduce the risk of a second wave that it as bad as or worse than this experience. The goal is to carefully reopen the economy, put people back to work, and still contain the spread of this deadly disease. It only works when we follow the advice of the medical professionals. 
What can we expect from our Legislators? 
As we would expect, the conservative legislative leadership in the Kansas Legislature wasted no time in blasting Governor Kelly for her plan even though her plan is not radically different from Kansas Senate President Susan Wagle's own plan. These attacks are pure partisan politics at their very worst. Sadly, we are at a time in our history where scoring political points would appear to be more important than saving the lives of our neighbors and ensuring the safety of our workers. Instead of rallying together to help, they spend their energy on strategies for exploiting a crisis to capitalize on vitriolic political attacks.
We don't know if the Legislature will be coming back to Topeka any time soon. A large majority of the legislators are in the high-risk category for contracting COVID-19 due to age or underlying medical conditions. It is not possible to seat the legislators of either chamber while maintaining social distancing. The Kansas Constitution requires their work be done in the capital.
What we know from the consensus revenue estimates is that Kansas, for the moment, is expected to have enough revenue available to get through the rest of the 2020 fiscal year but will face a shortfall of some $653 million in FY 2021 which begins July 1, 2020. The budget for that year will need to be adjusted. There are two ways to do that. The Governor can issue "allotments" which are essentially cuts to state spending. We saw plenty of allotments in response to the 2008-09 Great Recession. Under this procedure, the Governor is left to make the decisions. 
In another scenario, the Legislature can come in for a special session perhaps in July and adjust the budget accordingly. In this scenario, the Legislature and the Governor share the decisions. The Governor can call the Legislature in or the Legislature can petition the Governor to call them in.
Of course, if the game is political points over positive policy, Wagle and her allies might prefer that the Governor make the decisions herself.  In that scenario, they can then continue their effort to exploit the crisis as an opportunity while featuring her in campaign postcards for making the very same decisions that they would likely have had to make.
Could school funding be cut?
So far no one is talking about cuts to schools. That's the good news. We finally have a plan in place to get school funding to a constitutional level both in equity and adequacy and no one seems to be advocating cuts yet. There has been some talk among some conservatives as to whether schools might be able to "find some savings," but no talk of cuts at this point.
We would be naive to think that won't change. If the economy does not start to come back or if the hits to revenue collections get worse, it would be hard to see a scenario under which no one would call for cuts to schools along with every other state service.  What must be avoided is a return to the Brownback/Wagle policies of making cuts that hurt working Kansans in order to protect the wealthy benefactors who fuel political campaigns. Fortunately, Governor Kelly has consistently referred to education as an essential state service and vowed to do everything in her power to maintain school funding. 
The good news is there is a way to avoid budget cuts and you can help!
Every state in the union is in the same position as Kansas. All of us are under restrictions to contain the virus that have closed businesses and resulted in significant revenue losses. Every state is facing a budget shortfall. 
Since states cannot deficit spend – they must maintain a balanced budget year to year – during difficult economic times, cuts to budgets become a fact of life. 
But in such an unprecedented time, we can all get help from the federal government. Congress has passed a series of relief bills to help offset the negative effects of the pandemic. They have passed bills to pay for testing and medical supplies, they have passed bills to provide loans to small businesses to keep people employed, and they have passed bills to provide enhanced unemployment compensation to those who have lost employment. 
Governors, legislatures, and others are now calling on Congress to provide relief for their budget woes. Congress is talking of a new stimulus bill right now and the hope is that this bill will provide the funds to states to fill their budget gaps. 
That's where you come in. We need you – and everyone you know – to contact U.S. Senators Jerry Moran and Pat Roberts of Kansas and urge them to support a stimulus bill that provides our state and all states with budget relief and flexibility. This action would allow the states to continue serving the people. To maintain the social service safety net that helps the unemployed while continuing to fund our schools, and provide for our first responders. We can't allow these services to fall victim to this terrible pandemic. 
CONTACT SENATOR JERRY MORAN HERE: https://www.moran.senate.gov/public/index.cfm/e-mail-jerry
CONTACT SENATOR PAT ROBERTS HERE: https://www.roberts.senate.gov/public/index.cfm/emailpat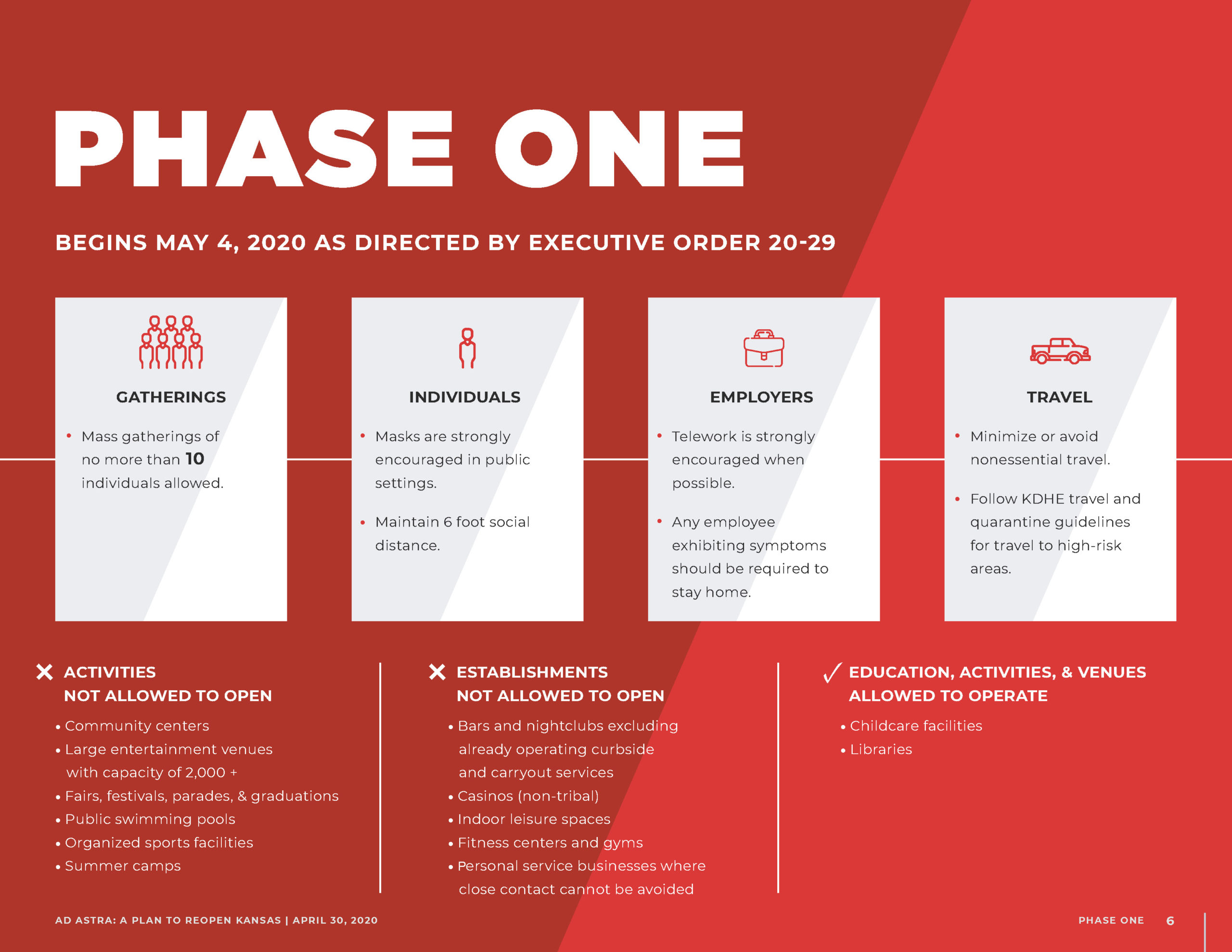 CONTACT YOUR SENATOR TODAY!
We need you – and everyone you know – to contact Senators Jerry Moran and Pat Roberts and urge them to support a stimulus bill that provides our state and all states with budget relief and flexibility. This action would allow the states to continue serving the people. To maintain the social service safety net that helps the unemployed while continuing to fund our schools, and provide for our first responders. We can't allow these services to fall victim to this terrible pandemic.   
CONTACT SENATOR JERRY MORAN HERE: https://www.moran.senate.gov/public/index.cfm/e-mail-jerry  
CONTACT SENATOR PAT ROBERTS HERE: https://www.roberts.senate.gov/public/index.cfm/emailpat