KNEA Core Values: Equal Opportunity, A Just Society, Democracy, Professionalism, Partnership, Collective Action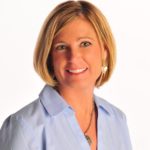 I would first like to extend my gratitude to all of our members who have worked with unwavering determination as advocates for public education and Kansas students. Our organization and our values are strong because our members underpin everything we do and stand for: WE ARE KNEA. At a time when we are working harder than ever, our members demonstrate what dedication truly means. As we exercise our rights as citizens of a democracy, we show our students that voting is more than a right, it is a duty.
I began my day after the election with a sense of hope. Every new election brings the potential for building new relationships and the opportunity to help our elected officials truly understand what it is like to be an educator. But, in recent years, partisanship has given way to hyper-partisanship. We can't continue to operate in a fair and just society- which is one of KNEA's core values- until we recognize that winning at any cost ultimately makes losers of all of us.
KNEA strives to educate members, solicit involvement, provide insight and analysis, and align our recommendations with our legislative agenda and our core values. However, each election cycle seems to bring us fewer attempts by candidates and parties to inform and empower voters, but evermore attempts to fool us all. Whether it be disinformation and distortions, misinformation and obfuscation, or outright misleading and lying; we have seemingly lost the ability to remember our officials have a duty to represent all of us.
Our organization is one that is founded on the need to give a voice to those who work everyday to cultivate success in public school classrooms. Collectively, through a truly democratic process we chart our priorities and we invite candidates for political office to speak with our members. Some choose to meet with us, others turn a blind eye. The recommendations we make are a reflection of how our members believe a candidate's platform aligns with our organization's priorities and core values.

In the days that follow, we will be analyzing the results of this year's elections in order to map our work as advocates for our members and our students. In the meantime, my ask of you is the same whether you feel jubilant and affirmed or frustrated and perhaps uncertain about what the future holds. I ask you to help strengthen our association- locally, regionally, statewide and nationally- so that you can use that strength to advocate for the society you believe we should strive for.
We don't have to do our work as advocates alone. There are educators all around us everyday who would be excellent members of our association, but they simply have not been asked to join us. I hope you will be the person to lean-in and listen to a colleague and then offer them the opportunity to join us and add their energy and enthusiasm to our organization.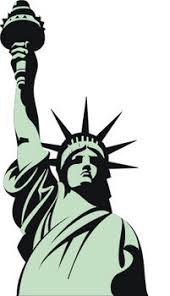 Whatever our ideological differences may be, politics should be about how we ensure something that we teach our children everyday. When we pledge allegiance to the flag of the United States of America, we are pledging to uphold the principles of liberty and justice for all. Democracy does not have to mean that some are represented while others are left voiceless and pushed to the margins of society. While months of disinformation and misinformation campaigns have sought to convince us otherwise, I still believe we do not have to be defined by our differences.
As we move forward, we are dedicated to upholding the core values of KNEA while we advocate for our members and our students. We will work tirelessly to raise our voices when our elected officials need to hear us and we will build relationships with anyone who will listen to our collective voice. I want to extend my gratitude to our members because we advocate for students everyday and not just on election day. As I offer congratulations to all the candidates who put in the time and energy to serve Kansans, I will always keep my eyes on the future as an advocate for Kansas educators and students. I hope you will join me in that endeavor, because doing so means the true winners will be Kansas kids.