Hearing Set on Due Process Bill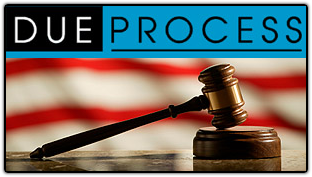 Rep. Clay Aurand, Chair of the House Education Committee, has announced that a hearing has been scheduled for HB 2179 which would restore due process protections for Kansas teachers who have completed a probationary period. The bill re-enacts the law as it was prior to repeal in 2014.
Due process was repealed in 2014 without ever having been introduced as a bill and without any public announcement or hearing. The repeal was enacted after midnight as a floor amendment to a must-pass school funding bill. With it attached to the finance bill, the bill was unable to receive the needed 63 votes to pass until House leadership enacted a call of the House under which members are locked in the chamber indefinitely. Eventually – about 4:00 am as we recall – a 63rd vote was gained through pressure and exhaustion.
HB 2179 has 45 legislative co-sponsors from both parties. We look forward to a fair hearing and having a vote on the bill in committee next week.
---
LPA Study on Health Benefit Consolidation
The Division of Legislative Post Audit today released their study on the feasibility of consolidating school district health benefit plans into one mega-plan similar to the State Employee Health Plan (SEHP). The idea was raised as a possible cost saver in the Alvarez and Marsal efficiency study. They suggested a savings of about $80 million per year. Finding himself short of cash in setting a budget, Governor Brownback leapt on the idea and called for this to happen by January 1, 2018.
Unfortunately for the Governor, the LPA indicates that even if they decided to move forward, it could not be done so as to gain any savings in 2018.
Beyond that, the savings are lower in the LPA study. They suggest perhaps $38 million in efficiency savings and another $25 million by shifting costs onto employees. What they did was look at what happens if you put school employees in a plan modeled on the SEHP. Doing this would significantly reduce benefits for school employees by raising deductibles, increasing co-pays, and increasing the out-of-pocket maximum per year. The state would then "claw back" those savings leaving school districts with less budget authority. The savings garnered by reducing benefits would not go to the employees as pay raises but to the state general fund presumably to shore up Brownback's reckless tax cut program.
Passage of a plan to make this consolidation happen is basically a cut to school employee compensation across Kansas by $25 million.
There will be a hearing on a bill to enact the consolidation on Monday. KNEA will be there to oppose the bill.
CLICK HERE to read the full LPA report.
CLICK HERE to read the healthcare report highlights.
---
Senate Voting Tomorrow to Cut Education, Pass Inadequate Tax plan
The full Senate will convene tomorrow to vote on two bills. Senate Bill 27 would cut education funding by $154 million – $128 million from K-12 and another $23 million from higher education.
Their tax bill, SB 147, would raise income tax rates for all Kansans, repeal the low-income tax exemption for those earning less than $12,000/year, and repeal the LLC loophole but does nothing to end the glide path to zero which is the root of future revenue declines. There is much debate about what it would raise – perhaps $280 million in 2018.
The problem with this bill is that it does not go nearly far enough in solving the revenue crisis facing Kansas. The budget holes Kansas now faces in 2017 and beyond are enormous. Most analysts believe the state will need to raise at least $580 million just to break even and not accounting for any pending decision in the Gannon school finance lawsuit.
Kansas NEA has released a statement along with USA/KS, KASB, KSSA, and others calling on the Senate to vote NO on SB 27 and to send SB 147 back to committee for more work.
CLICK HERE to email your Senator.