"TRANSPARENCY?" KNEA Members Testify Before a Notoriously Hostile House K-12 Education Budget Committee
As the spotlight shown on the so-called "transparency" and "Parents Bill of Rights" bills of House Bill 2662 and Senate Bill 496 in the Kansas Legislature this week, KNEA member-leaders had their chance to shine when testifying against the legislation.
However, these two members, along with other opponents of the bills, had little time in the sun, so to speak. Rep. Kristey Williams, R-Augusta, chairperson of the K-12 House Education Budget Committee, allowed 30 minutes for proponent testimony and 30 minutes for opponents. The problem was there were just three proponents representing the right-wing organizations Americans for Prosperity, Goldwater Institute, and Kansas Family Voice. Each of those speakers got 10 minutes to speak. The rest of the speakers who represented KNEA, Game On for Kansas Schools, and Kansas PTA, to name a few, each was afforded two minutes – at the most – to speak in opposition to HB 2662. 
When Mike O'Neal of Americans for Prosperity left nearly 5 minutes unused, Williams solicited questions for him from the committee and allowed him time to opine over the merits of pornography rather than add any time to the opponent's testimony. In a similar fashion, she allowed the Goldwater Institute spokesperson to exceed the allotted 10 minutes by nearly 4 additional minutes. Upon concluding the proponent testimony, Williams again warned the opponents that their testimony would be strictly limited to what amounted to 120 seconds. 
Despite the time constraints placed on them, our members and KNEA Government Relations and Legal representatives made their voices heard. Samantha Neill, Buhler-NEA member and the 2018 Kansas Teacher of the Year, told Williams' committee House Bill 2662 harms students and teachers.
"HB 2662 will drive away good educators, not because they have something to hide, but because this bill puts into question the kind of people they are," she told the committee. "These educators are the people you sit next to at church, visit with at ball games, and stand in line next to at your local grocery store. They are the people who work to meet the needs of our most vulnerable and our most fortunate children." 
"I would ask you to think about an educator off the top of your head that does not have children's best interests in mind," Neill continued. "I know that I cannot come up with any that I know personally. Now I would like you to think of the educators who give their all each day to teach and nurture Kansas' most important resource – our children."
Joel Addis, president of Derby NEA, told committee members putting curriculum materials on web-based portals was unnecessary and time-consuming, given the various tools teachers already use to connect with parents. In addition, he reiterated the harm HB 2662 will do to students.
"In my experience as both a professional educator and a parent, the most impactful educational moments can be those small, teachable moments, when an educator can adapt from their lesson plan to meet the needs of the students in front of them," Addis said. "In those moments, a professional educator can assess where their students are at and adjust their instructional approach to maximize their impact at that moment. This bill with all of its requirements makes it difficult if not impose to allow professional educators to deviate from their prescribed lesson plans." 
"The bill as written restricts our ability to adapt instructional approaches to their students' needs and steals learning time from students as we are left to choose whether or not to do what students need or to spend our time duplicating work," Addis said. "My colleagues and I will always choose what's best for kids."
Lauren Tice Miller, KNEA Director of Government Relations and Elections, testified HB 2662 goes against "every single one" of KNEA's six core values, more specifically the values of partnership, democracy, and collective action. The vital partnership between educators, their students, and their families would be harmed by this legislation, she said.
"A static, one-way channel of communication is not how effective relationships are built," Tice Miller said of the web-based portal to which teachers would have to upload their lessons plans. "It is not how meaningful engagement in student learning happens. Rather than having time to respond to emails or make a phone call to a parent, provide additional interventions for the student, or work on adapting lesson plans to meet the needs of their class, teachers will have to spend more time on data entry for a public website. And there is no doubt that this website will serve as an avenue for dark money funded, non-educator special interest groups to cherry-pick information, remove the context, distribute misinformation, and ultimately vilify these same public-school teachers."
Kimberly Streit-Vogelsberg, KNEA General Counsel, testified that HB 2662 not only likely conflicts with existing law but it opens school districts up for unnecessary lawsuits. 
"Some may view this bill as a political tool," she told the committee. "But make no mistake, this bill is not limited to one party or one set of beliefs. Rather, it creates a multitude of problems that our public schools will have to spend taxpayer money to solve. How will districts handle claims that parental rights have been violated by districts or by teachers? How often will they defend against their portal not getting updated soon enough, or with enough detail? How much time and money is too much when parents already have existing avenues to obtain the same information?"
 Where Things Stand Now:
The House version of the "Parents Bill of Rights" (except the rights already exist) bill- HB 2662- has had a hearing, has been "worked" by the House K-12 Education Budget Committee, it has been amended by said committee in a variety of ways (see below), and passed out of committee favorably.  In its current form, KNEA continues to OPPOSE this bill.
The bill will be read into the House and will be placed "below the line" (a designation relating to the way it is published in the House calendar) where it can be elevated "above the line" at any time for debate and action by the full House of Representatives. Similar provisions that are contained in multiple bills on the Senate side have had hearings in the Senate Education Committee.
Amendments to HB 2662
Tarwater Amendment – Passed
One positive amendment was offered by Rep. Sean Tarwater, R-Stilwell, to remove the section of the bill that eliminated a teacher's affirmative defense as it related to the possession of banned material in their individual classrooms. Had this section remained in the bill and ultimately passed into law, a teacher could conceivably be arrested and charged if certain materials made available for students were found to be a violation of law relating to objectionable material. This could include things as important as classic works of art.
We appreciate Rep. Tarwater's action and statement that the intent of this legislation is not to have teachers arrested. We certainly take him at his word but believe strongly that some of his colleagues are not likely to share his common sense on this issue.
Williams Amendment – Passed
Rep. Williams, chairperson of the K-12 budget committee, offered an amendment she described as "pretty weighty." It was clear the amendment was not fully understood even by those who were receiving the explanation live. A few things that were clear about the amendment was certain key dates were delayed to give school districts more time to implement the requirements of the proposed legislation including the date on which the parent portal shall go live.
Many small changes were made regarding the language that dealt with so-called parental rights and objectionable material. Clarification language was included in the amendment to define certain school activities and eligible curriculum materials that would be required to be reported. We wanted to believe this amendment was a result of the strong negative response from the education community. Unfortunately, Rep. Williams' explanation of her amendment came across more in the tone that everyone misunderstood and misrepresented the intent of the proposed legislation than of one where she was making a good faith effort to address deeply held concerns.
Winn Amendment – Failed
Rep. Valdenia Winn, D-Kansas City, offered an amendment that would create a substitute bill, a procedure commonly referred to as a "gut and go," to reinstate statutory due process for teachers.
Byers Amendment – Failed
Rep. Stephanie Byers, D-Wichita, offered a simple amendment to apply the proposed legislation to state-accredited private schools. The amendment failed on a 6-6 vote.
Hoffman Amendment – Passed
Rep. Kyle Hoffman, R-Coldwater, offered an amendment that would add the contents of HB 2513 in the proposed legislation. HB 2513 is "AN ACT concerning education; relating to the administration of certain tests, questionnaires, surveys, and examinations in schools; establishing parental notification and written consent requirements; prohibiting the incorporation of certain tests, questionnaires, surveys, and examinations into educational programs or curriculum; prohibiting the collection of personally identifiable student data."
Ousley Amendment – Failed
Rep. Jarrod Ousley, D-Merriam, offered an amendment that would exclude school counselors from seeking parental authorization on the tests, questionnaires, surveys, and examinations cited in the Hoffman amendment. Rep. Stephanie  Byers, D-Wichita, added virtually all mental health professionals that work in schools to the scope of the Ousley amendment that failed.
Some Legislators Recognize the Need for Statutory Due Process for K-12 Teachers
During Thursday's debate on HB 2662, Rep. Winn, offered a motion to replace HB 2662 with HB 2671 (due process). This is a motion that is commonly known as a "gut and go."
This motion is important because it reminds us that there are still legislators who  have not forgotten the injustice that occurred in the wee hours of April 2014 when the Brownback-led Republican leaders stripped away decades of statutory due process protection for K-12 teachers. This was done when the effort was log-rolled into a funding bill and- as is the long-standing tradition when education policy is involved- Republican leadership never allowed the measure to stand up for any hearings.
Today, due process is still a heavy lift given the make-up of the Kansas Legislature. However, elections have consequences and if we can mobilize to raise funds and provide labor for pro-public education candidates on both sides of the political spectrum, we may get back to having a legislature that has the votes to restore statutory due process. In the meantime, we thank legislators like Rep. Winn and others who look for avenues to elevate this important issue.  
Voter Suppression Efforts Continue
Bills introduced: SB 394, HB 2585; SB 418; SB 391; SB 445
What these bills seek to do:
SB 394, HB 2585: Requires advance ballots to be returned by 7 p.m. on Election Day. Current law requires advance ballots be postmarked on Election Day and received by the local election office the Friday following Election Day. Fortunately, the House version failed to pass out of committee this week.
SB 418: This bill would not allow modifications to election law during an emergency unless approved by the Legislative Coordinating Council. This is another power grab by the legislature. Rather than allowing statewide elected officials such as the Governor or the Secretary of State the authority to carry out their responsibilities, this would require a 7-member council comprised of 5 members of the majority party and 2 members of the minority party, to accept or reject any changes to adapt to an emergency.
SB 391: Requires the number of years an incumbent has served in office be published on the ballot. This is an attempt to interfere with elections by only providing voters with select information. Voters have a responsibility to do their own independent research before casting a ballot and it should remain that way.
SB 445: Prohibits advance ballot drop boxes other than the ones that exist inside the county election office and would prohibit any drive-up or walk-up dropboxes.
Sponsors:
SB 394 and HB 2585 are sponsored by Rep. Charlotte Esau, R-Olathe.
SB 418 and SB 445 were requested by Opportunity Solutions Project, a nonprofit organization.
SB 391 is sponsored by Sen. Richard Hilderbrand, R-Baxter Springs.
More Details:
All of these bills had hearings this week. HB 2585, the House version of requiring advance ballots to be received by 7 p.m. on Election Day, failed to pass out of committee. It is considered dead for the time being. The Senate version is still in play.
All of these bills seek to make it more difficult for eligible Kansans to participate in elections.
Now that they have held hearings on these bills, they can be worked in committee and passed to the floor for full consideration.
KNEA LOBBYISTS' Perspective:
In 2020, nearly half a million voters utilized advance ballots by mail; 30,000 were specifically received by the current statutory deadline — the Friday following Election Day. Even with the increase of advance ballots, Secretary of State Scott Schwab indicated in testimony he delivered in 2021, "Ultimately, the 2020 elections reaffirmed Kansas is a voter-friendly state where voters have multiple options for how to cast their ballot safely and securely."
There are a number of reasons why Kansans choose to utilize advance voting. These bills would make it harder for advance ballots to be cast. They are unnecessary.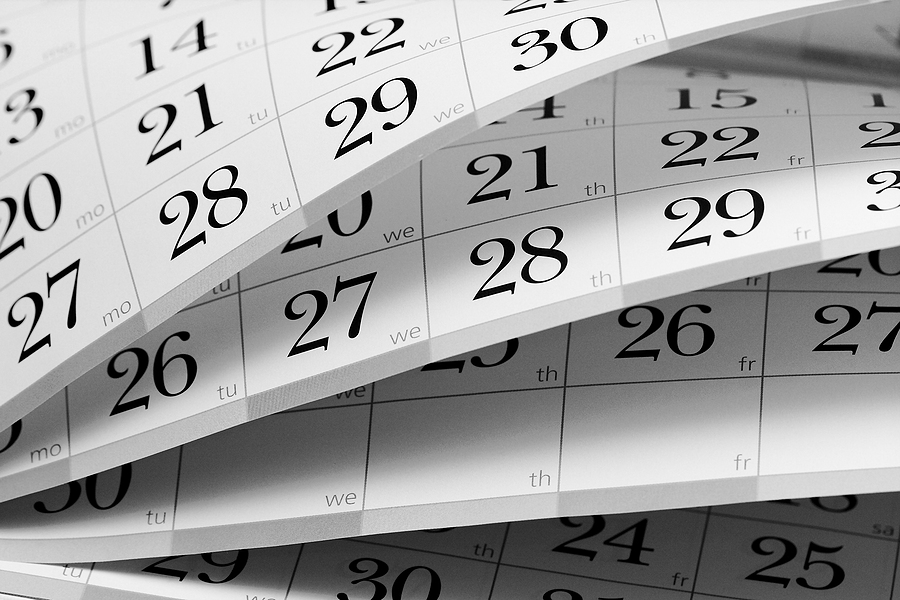 Looking Ahead
Next week is "turnaround", a term that means bills introduced in the House or bills introduced in the Senate have to be passed out of their respective chambers for consideration by the second chamber. The deadline for those bills is Thursday, Feb. 24. This does not mean that any bills actually truly die. There are numerous mechanisms available to advance legislation.
Still, we expect committee work will be light next week. There are two hearings scheduled we will be watching.
First is Senate Bill 520 which creates a $250 tax credit for teachers who purchase supplies for their classrooms. We have submitted proponent testimony, but we also seek to make it clear this amount is far from what all educators actually spend out-of-pocket.
The other is HB 2498, which prohibits the Secretary of the Kansas Department of Health and Environment from requiring COVID-19 vaccines for childcare or school attendance. This requirement does not exist now, and the bill is a slippery slope to removing the authority from KDHE entirely. We have submitted opposing testimony.
The remainder of the week will be spent monitoring action on both chamber floors. Lawmakers will then take a short break before coming back to start the legislative process again.